Square Enix is having a 9th Anniversary Fan Art Contest for FFXI that you can enter until May 8th. For my own entry, I did a cake with nine characters on it, though I cheated and did three of the same mob. It still fits though, since you encounter three leeches in one particular quest in the game.
As you can see, I did a bomb, a goobbue, a mandragora, a Moogle, a goblin, and the mysterious Cait Sith. Here's the final cake:
To see how I made it, head to my cooking blog for a walkthrough.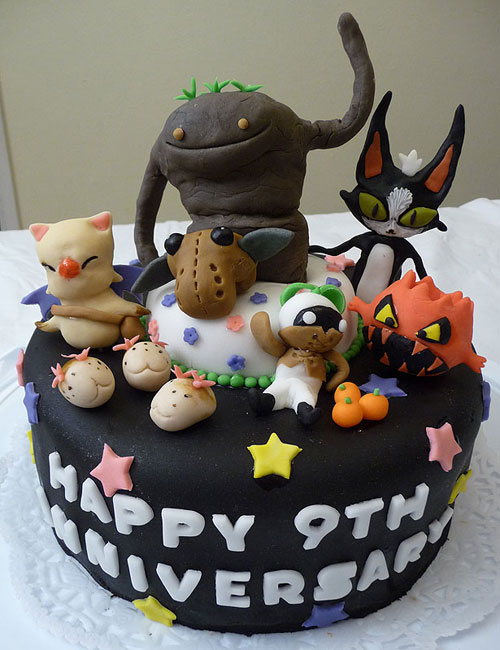 UPDATE: My cake won the grand prize in the contest!





(4 votes, average: 4.75 out of 5)



Loading…