A while back someone commented on here pointing me to an Etsy listing of a mockingjay cookie press. It looked so awesome, I bought two right away; one for myself and one to give away. I've sadly misplaced the second one, so the giveaway has to be on hold until I figure out where in my house I put it away for safekeeping.

UPDATE: Enter the giveaway here.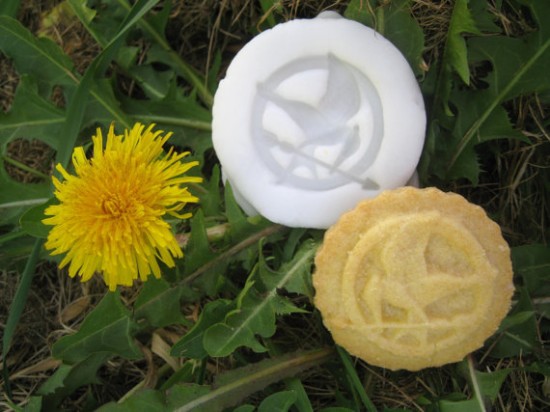 This is not an image I took, it's borrowed from the maker! Isn't it adorable next to a dandelion??
Anyway, yesterday I finally got around to giving it a try. It was pretty easy to use, though I did have a few times where it wouldn't come apart from the press and had to re-roll the dough. Other than that, on some of the cookies you could even see the imprint of the feathers! Amazing!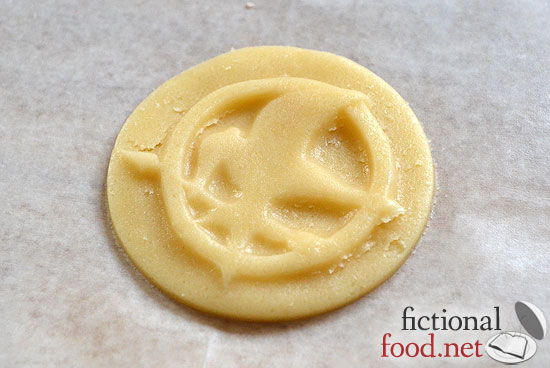 Here's the first raw cookie after I removed the press. Looks pretty awesome, right? I used the sugar cookie recipe from the Sweethearts post.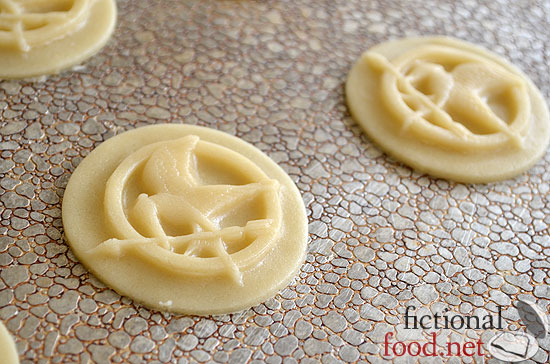 Basically all I did was roll it out, smash the press in, remove it, and then cut around it with one of my circle cutters from this set. I got better at it as I went along. You can see the feathers in this one!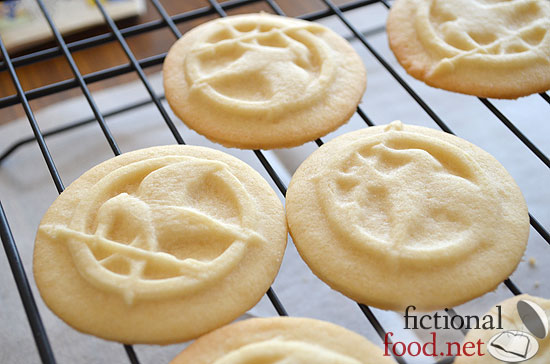 Here are the cookies after they baked. You can still kind of see the feathers on the one on the left! You can even see the detail in the arrow!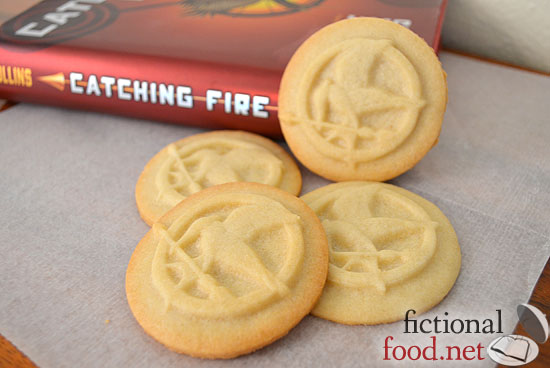 While I'm still debating spending a hundred bucks on a custom brand to make the "real" mockingjay crackers from Catching Fire, these are a good substitute for the real thing and make a great party item!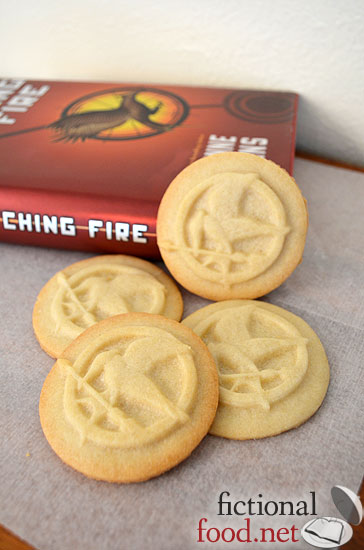 I'll search my house for the bag of mail carrying the other unfortunate lost mold and hopefully give it away soon! If you can't wait that long, be sure to buy a mold for yourself. Trust me, they're worth it!