For the longest time, I've been terrified of cooking with eggs. I still screw things up every now and then, but I think I've come far enough in egg cooking to not end up huddled in a corner of my kitchen sobbing about how much eggs stink.
I've now moved on to a new fear: alcohol. I did a quick search and apparently it's called Methyphobia. And while I am not actually frightened of alcohol, the thought of cooking with it has always scared me. Anytime someone calls for cooking sherry or white wine or sake, I've always just substituted it with water. I just don't want to ruin my food with the taste of something I really don't like in the first place. The few times I have cooked with wine, I've ended up hating the taste.
I didn't actually start to drink until I was 28 years old and even now I barely touch the stuff. Thanks Mom for being so horrifyingly embarrassing whenever you got tipsy.
I've been researching how to do a flaming cake (Cinna's Cake in The Hunger Games
) for weeks now, watching flambe and baked Alaska videos on YouTube and reading articles on how to make meringue (EGGS!!!), and wondering how the heck I'm supposed to make a "gorgeous" cake that I can light on fire.
In the end, I settled upon a two tier cake frosted with meringue and tinged with red and orange to look like flames. I may not even have to go that far with the colors, though. The other night I decided to practice my frosting and it's a good thing I did because I ended up with marshmallow creme instead of a nice stiff meringue. After I'd fought off a sugar crazed daughter trying to lick every frosting-covered utensil in sight, I packed it up and put it in the fridge. I'm not sure what to do with it just yet, but I've got to try something else.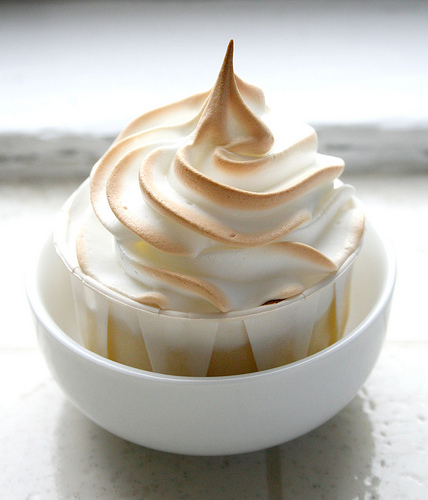 This definitely looks like what I need. A frosting that will hold the shape of the tip I use and brown nicely after being burned. I had thought about doing this with a cupcake to test, but then I thought that maybe pouring flaming alcohol onto a paper cup was a really bad idea. Unfortunately, I can't seem to figure out where I found this image, so there goes that idea.
Fortunately, I was able to find another recipe that has just the kind of effect I'm looking for, as long as I can replicate it.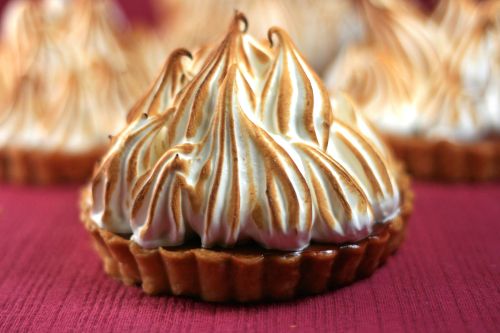 That looks like flames, right? 😀 I just have to get the meringue right, make the cake, frost it in a flame-y design, and then proceed with the alcohol. This is where the methylphobia part comes in.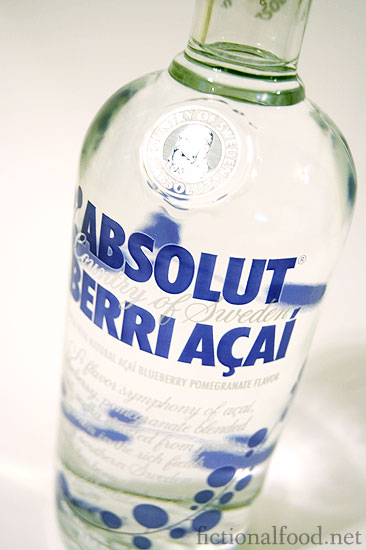 Seriously, it's terrifying. I'm a disaster sometimes and since the house I live in isn't even mine, that makes me even more nervous. Basically, I need to make the cake with the flame looking frosting and then heat this vodka up (I had to look for a fruit flavored spirit at least 80 proof) until it's just boiling and light it as I pour it over the cake. Or maybe I can pour it and then light it. I'd prefer the latter, as pouring flaming liquid is just a scary, scary idea. Plus, I don't recall Katniss saying the Avox that lit the cake poured alcohol on first, just that there's alcohol in the cake.
In any case, I have to get the meringue right first, so wish me luck. If you have any tips, by all means, feel free to tell me!