As has become tradition by now, when January rolls around, I make a big fancy cake for my son's birthday party. I then have to sleep nonstop for the next few days to recover from the ordeal. This year, since my son is totally into Super Mario Galaxy, I knew I'd have to tackle the Nintendo star.
I worked on characters all week, posting snaps on Instagram and put off doing Mario to the last minute because he terrified me. He's so complicated! He has hair! And eyes! And a mustache and hat! Anyway, here's my first cake journey of the year.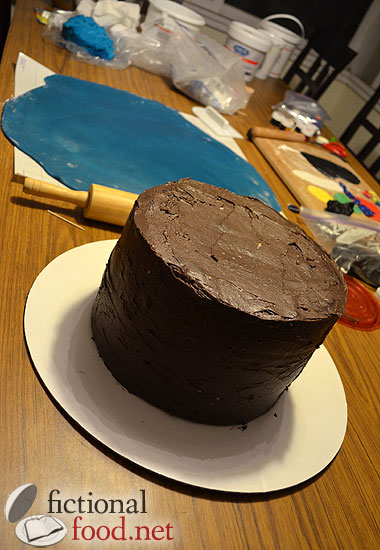 I started off by making a cake WAY bigger than I intended. Seriously, it was a monster. I used 3 box mixes and added pudding, cream cheese, and chocolate chips. You can see my rolled out blue in the background. My fondant skills are still progressing, but I did way better on this one than I did on last year's cake.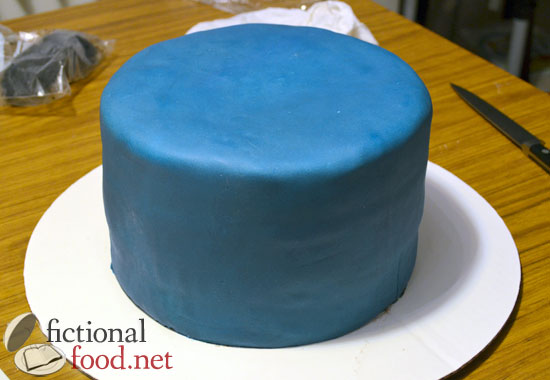 A little bumpy and there were creases in the back, but I covered them up with stars and it was all good. Here's a gallery of the individual characters:
And here's the final cake: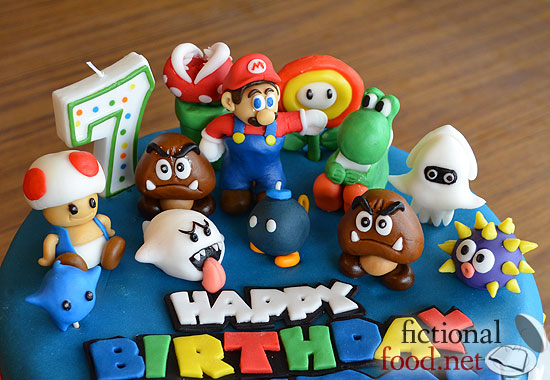 I had intended for Mario to have his hand in the air, but it kept falling down so he ended up pointing at Yoshi, which is funny since Yoshi is giving him side eye like, "What did I do?!"
Here's the side of the cake. My mom helped me finish the stars.
Full view of the cake! Something hysterical that happened: one of the dads at the party comes up to me and asks if I know a girl named Alice. I'm like, yeah I know her. He says, "That's my sister. I took a picture of your cake and sent it to her and she said, "I know her!!"
Because I'd been posting the photos over the past week, she knew it was mine. Too funny!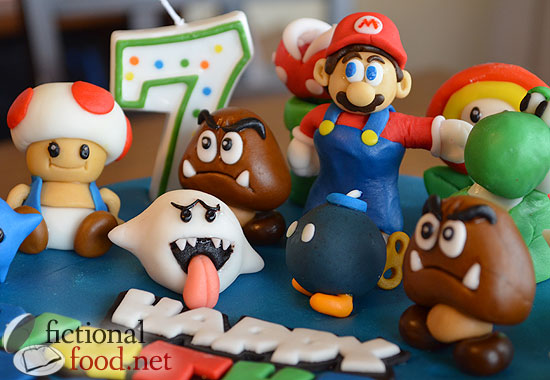 My daughter at one point kept telling me that the ghost was "looking happy" and after a while I was like, "He's supposed to look happy." That's when she put me in my place and said, "NO, I said he's licking HAPPY!"
And what do you know, he is. lol
The cake all cut up. I gave everyone a half slice. My husband got 11 cards from a deck and each kid drew a card. The ace got to go after my son, then the 2, etc. They each picked a character and everyone was happy.
Except…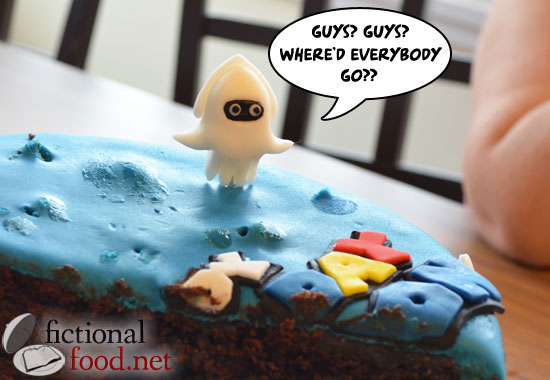 Awww, poor little squid! No one picked the little guy and he was left standing on the cake all by himself.
And here's Goomba looking all grouchy about the melted ice cream on his feet.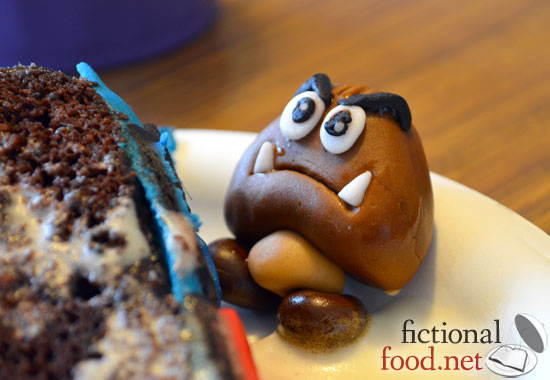 My next cake will probably be for the Edible Book Contest. I think I'm done with Hunger Games cakes for that though and will have to think of something else to make.