When I first heard of the game Plants vs Zombies, it was from actor Jorge Garcia, who played the character Hurley on LOST
. He had a blog called Dispatches from the Island and one day, he posted about this addicting game that had made him late to set a couple of times because he couldn't stop playing it. I was intrigued, but never did get around to playing it until last year.
Once I did, I found out just how addicting it really was. The game had catchy music and was totally fun. Eventually, my kids got into it and my son started doing hilarious things like dressing up as a zombie or screaming out frantic advice while I was playing. So naturally, I decided this would be a great cake idea for him.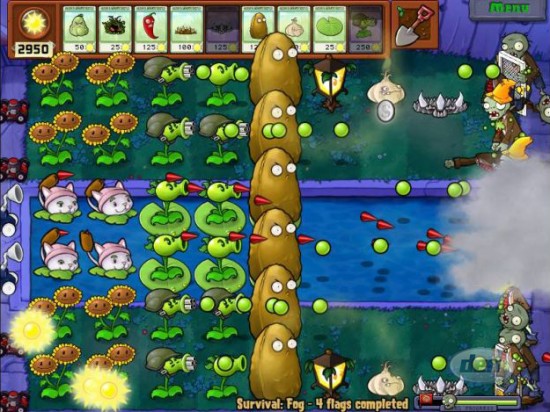 The problem is that this game has like 50 different characters and he loves about 40 of them, so I had to narrow things down when I started making the characters. I'll be rolling out a how-to on certain ones and then eventually post the final cake.
To start off, I did wall-nuts and tall-nuts, which are the blocker guys that the zombies chew on while the offensive shooters attack. I thought this would be easy until I found out I'd lost my brown gel and would have to mix orange and black for over an hour to get the right color.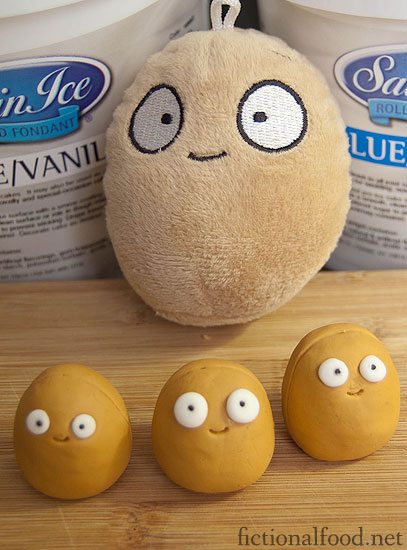 Once I got the color right, they were actually really easy. I experimented with different eye sizes and such and thought they all looked cute, so my wall-nuts ended up with great diversity.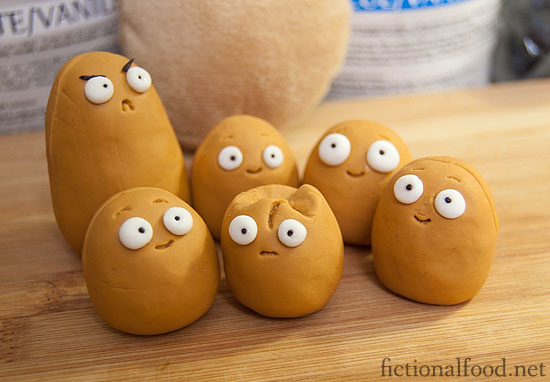 Here they are, all finished! I made four Wall-Nuts, one cracked Wall-Nut, and one Tall-Nut. If you'd like to see video of how I made them, here it is!
My apologies for the blurriness of the first minute or so. My camera's macro setting confuses me. And before you laugh at my fingers, I'll have you know that I've been battling my nailbiting habit since I was 6 years old!

If you've never played this game before, definitely give it a try. You can play it on so many different platforms it's crazy!