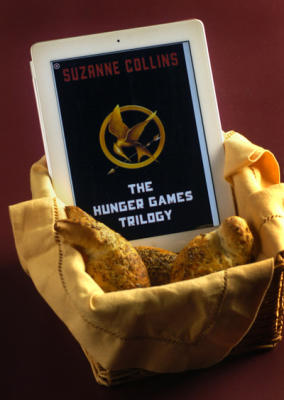 A Bay Area newspaper, Mercury News, has taken an interest in the fictional foods of The Hunger Games
, hosting a recipe contest for people who want to mix their cooking skills with their love for the book series.
The contest is split into four different categories, each with a separate deadline:
Capitol Fare – submit by January 20
Greasy Sae's Creations – submit by January 27
The Breads of Panem – submit by February 3
Wild Card – submit by February 10
The rules are pretty simple. Recipes must be original and inspired by the book, though you can't stretch the truth too far and submit something that doesn't make much sense in the world of Panem. Submit a photo, the recipe, and your information to their email address. They'll start posting images of submissions on January 23rd.
If you need help for ideas, check out my Fictional Food Hit List for The Hunger Games.
May the odds be ever in your favor!