With the movie almost here, people are really getting into the Hunger Games cooking craze! There's an Unofficial Hunger Games Cookbook
 out late last year (which I am still trying to get a review copy of), newspapers holding Hunger Games recipe contests, and there's a German cake contest going on as well. I'll recap some of the great things going on right now in the world of fictional food of The Hunger Games!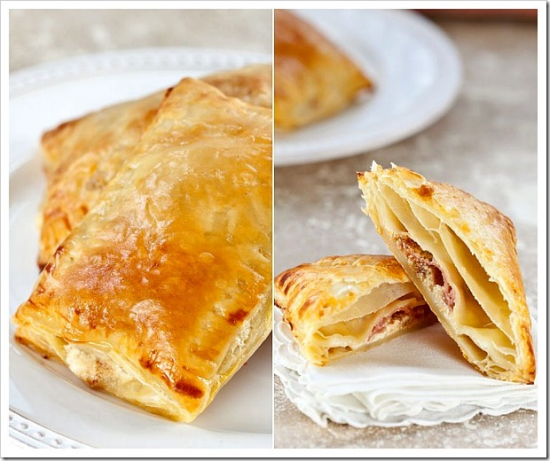 Bay Area newspaper Mercury News has closed their Hunger Games Recipe Contest for entries and is now in their voting period. You can vote for as many entries as you like! I've got two entries in there myself (Goat Cheese & Apple Tarts and Goose Liver and Puffy Bread), so a vote would be appreciated, but be sure to vote for your other favorites too! My own favorite of the bunch is the Goat Cheese Puffs shown above. Gorgeous! They look like the perfect candidates for Mellark's Bakery using Prim's cheese! (Mr. Mellark buys them.) Today is the last day to vote!
There are a ton of great entries, such as the Flower Shaped Rolls (WAY better than my own sad attempt!) and the Training Center Bread Basket (LOVE!), but there are also some that I have to rant about because they seriously don't seem to have anything to do with The Hunger Games at all. Dandelion bread that contains no dandelions at all? Or how about the Mock Wild Dog Stew that is just a photo of a wild dog? Where is the screening here!? If they didn't even bother to cook their OWN recipe, I don't think they should get a chance to win. Anyway, stepping down off my soapbox.
Over in Germany, a fansite (I think…) is hosting a contest to give away two tickets to the movie premiere in Berlin with a Kuchen Contest. If you weren't sure, "kuchen" is the German word for cake!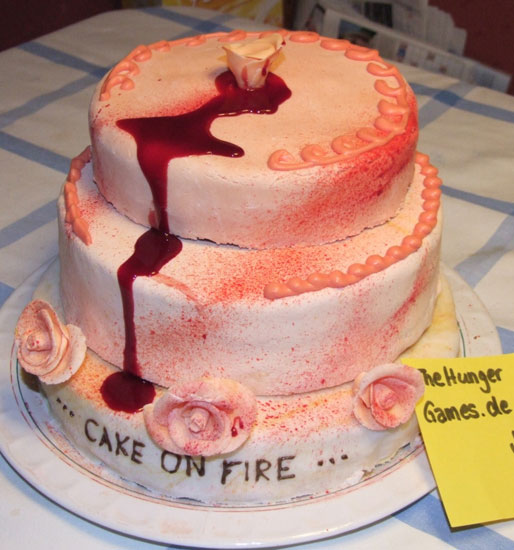 Is that not the most disgusting and yet coolest cake? The "blood" freaked me out, but it's so relevant, I can't help but love it. There are some really great entries and the voting has been split into 5 parts, so you can vote for a total of five different cakes.
Next up there's the perfect counterpart to my popular Cupcakes on Fire: Mockingjay cookies!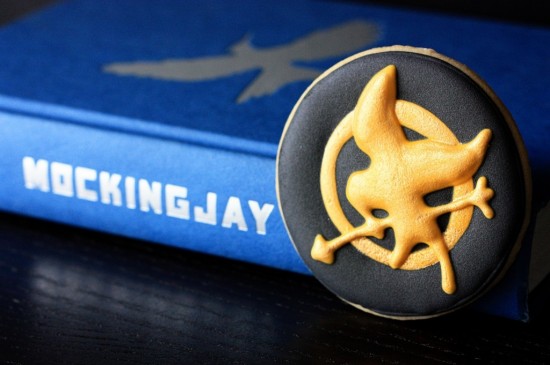 These gorgeous cookies made by Not Your Momma's Cookie look so fantastic, though they look like they're easy to mess up too, so I admit to being intimidated by the work they represent. And boy do I want to know how she managed to get that cookie to stand up straight like that!
'The Hunger Games' movie is less than a month away now. Have you bought your advance tickets yet? I'll be writing up a party food post for you guys soon, so stay tuned for that!